Cynthia Bravo nous informe que le film "THE LAST NIGHT INN" a été présenté au festival Gwinnett Center International Film Festival qui s'est déroulé du 31 juillet au 2 août 2015. Le film a obtenu un award.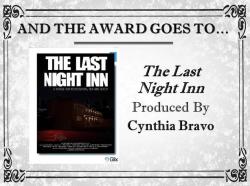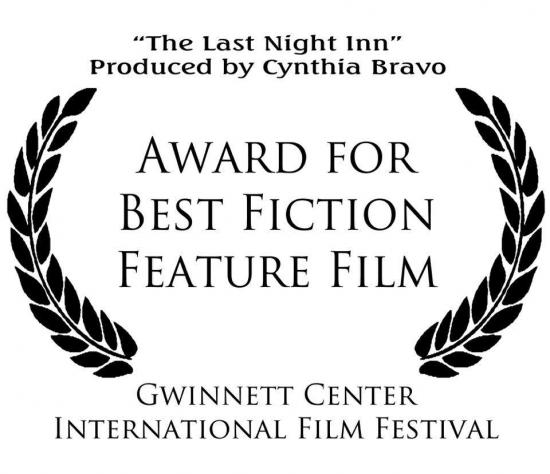 The Last Night in won Best Feature Film award at the GCIFF! Thank you to our wonderful cast and crew and thank you to all the wonderful people who donated and supported our project, this award is for you!
"THE LAST NIGHT INN" a gagné le prix du meilleur long métrage au festival GCIFF! Merci à nos merveilleux acteurs, à l'équipe et merci à tous les gens merveilleux qui ont donné et ont soutenu notre projet, ce prix est pour vous!
Gwinnett Center International Film Festival - Duluth, GA
http://www.gcifilmfest.com/2015-winners.html
Columbia Gorge International Film Festival - Washougal, WA - August 6 – 16, 2015 -
We have 2 screenings scheduled at this festival!! one on FRI August 7 at 6:30PM, and a second one on SUN August 9 at 8PM
more info: http://www.angaelica.com/festivals/2015cgiff/