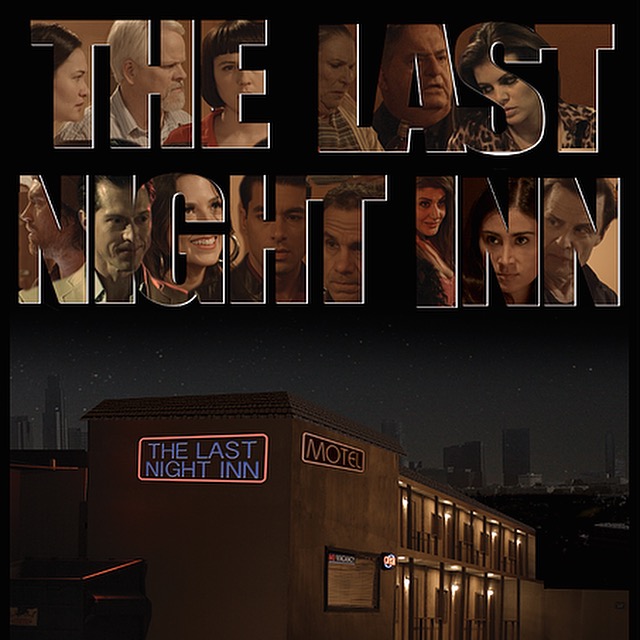 France Darnell

I like this actor, and of course its author in the letter "T" ;)

MESSAGE DE CYNTHIA BRAVO du 19 mai 2015

Dear Ginette,

Thank you very much for your email. We would love to see "The Last Night Inn" at Cannes Film Festival! that would be fantastic! Currently, the film is finishing post production, we are on the very last step. We just started submitting to festivals. The first festival that we've applied to is the Toronto International Film Festival, and we plan to send the film to Cannesn for next year, and if we get accepted, you'll be able to see it there next year at Cannes.

As soon as we start getting acceptance letters for the various Film Festivals, we'll update all the information on the website :)

Thank you for your continuos support to "The Last Night Inn" we truly appreciate it.

All the very best,

Cynthia Bravo

Producer

Cher Ginette, Merci beaucoup pour votre email. Nous aimerions voir "The Last Night Inn" au Festival de Cannes! ce serait fantastique! Actuellement, le film est en fin de post-production, nous sommes sur la dernière étape. Nous avons juste commencé de le soumettre à des festivals. Le premier festival que nous avons appliqué à été le Festival international du film de Toronto, et nous avons l'intention d'envoyer le film à Cannes pour l'année prochaine, et si nous sommes acceptés, vous serez en mesure de le voir l'année prochaine à Cannes. Dès que nous commencerons à recevoir des lettres d'acceptation pour les différents festivals de cinéma, nous mettrons à jour toutes les informations sur le site :)

Merci pour votre soutien continu à "The Last Night Inn" nous apprécions vraiment.